I'm working all-round on campaigns, activations and content for great brands. Guarding concepts throughout the making process. Finding the right hook, tone of voice, call to action, imagery. Until that one moment when everything adds up and makes total sense.  
I'm working all-round on campaigns, activations and content for great brands. Guarding the concept throughout the making process. Finding the right hook, tone of voice, call to action. Until that one moment when everything adds up and makes total sense. 
NEW: Met energie kan het | With energy we can
2023 | Campaign | Steam/Enexis | Creative executive
An employer branding campaign for grid operator Enexis that bursts with energy. About technology, but with people in the leading role. Because their energy, that's what it's all about!
NEW: Voor wie ben jij er? | Who is it you're there for?
2023 | Campagne | Steam/politie | Creative executive
For a father calling in a blind panic. For a village worried. Or for the shopkeeper who needs you right now. Whatever you do in the police force, you do it for others.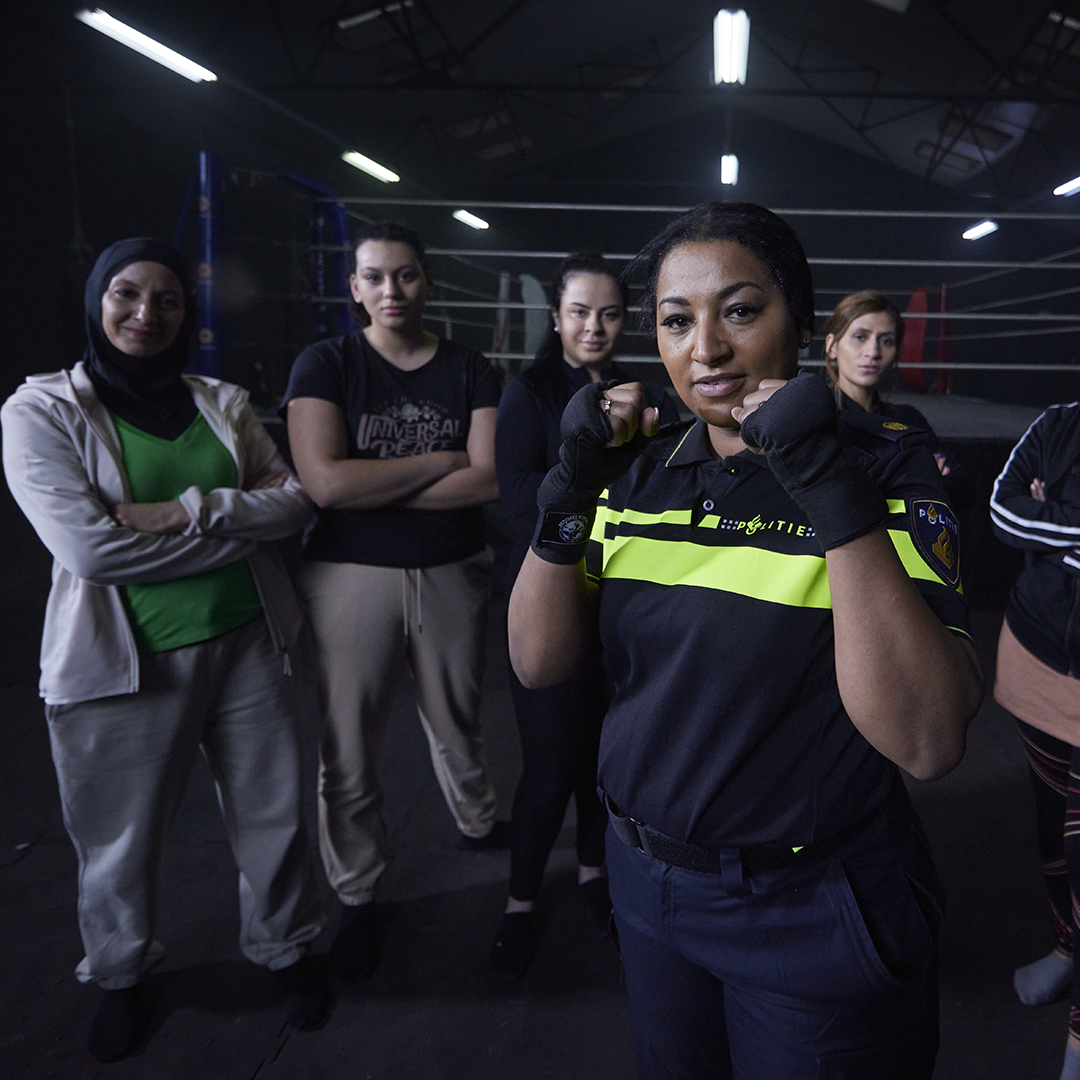 Waarom zou je?
Why would you?
2022 | Full Campaign
Steam/Dutch Police
Creative team
A recruitment campaign with an honest story. Full of growth as well as growing pains. With room for doubt. I feel connected to the police officers and their stories and am proud of the bold campaign message. Because really: Why would you?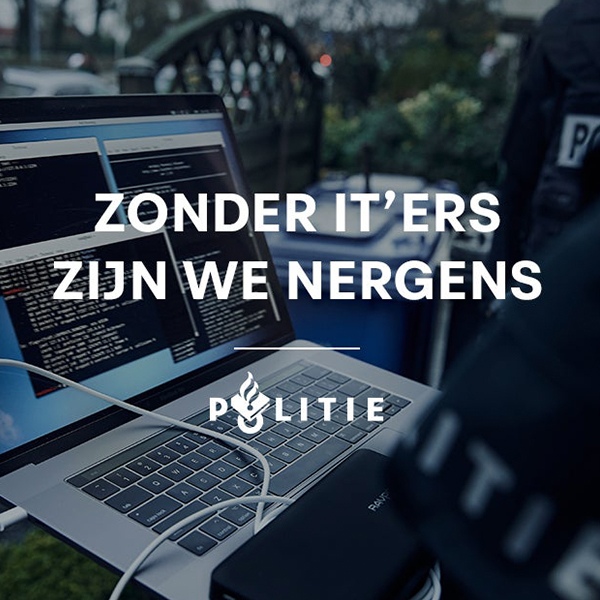 Zonder IT'ers zijn we nergens
Without IT, we're nowhere
2017 – 2022 | Full Campaign
Steam/Dutch Police
Concept/Copy/Art
Recruiting IT people for the police meant a real deep dive. Through video content, explanimations, articles and podcasts. And a continuous (award winning) advertising campaign with radio ads, online and outdoor advertising and engaging social content.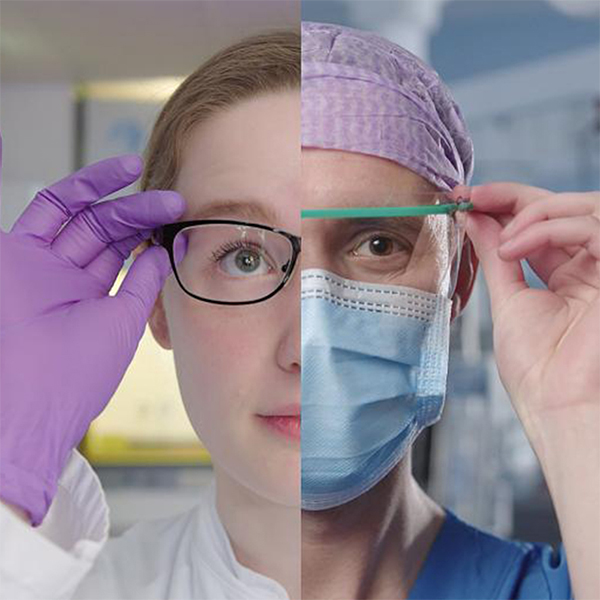 Vernieuw mee
Innovate with us
2021 | Video Content
Steam/UMC Utrecht
Concept/Copy
Research, care and innovation: they all collide in an Academic Hospital. But because of a covid lockdown, we had to use split screen to bring them together in video content. How that turned out? Well, decide for yourself.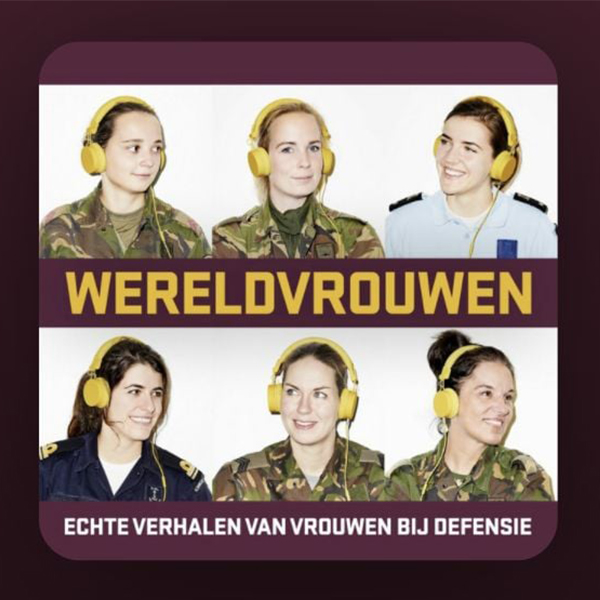 Wereldvrouwen
Women of the World
2021 | Podcast
Steam/Ministry of Defense
Concept/Copy
A podcast series about six women who opted for a career in the Dutch Ministry of Defense. We surprised all six of them with a personal story, each of which written and narrated by a well-known Dutch writer.
I like my job a lot
All the best productions are about making something meaningful. But doing them with nice people is at least as important. People who enjoy what they do. Because you always sense that in the end product.
Now… As it so happens: I really enjoy what I do. It's true! I like my job to bits. And you may use that to your advantage.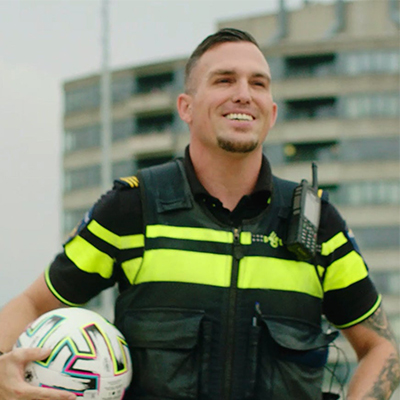 #scoreninjewijk
#districtchampions
2021 | Videocontent
Steam/Dutch Police
Concept/Copy
Kids playing football with their local police officer? Yes, because if you can find each other on the field, it's more likely you'll also find each other when it is really called for.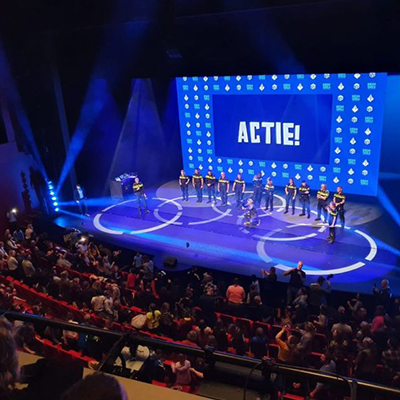 Hackshield Amsterdam
Hackshield Launching Event
2021 | Event
Municipality of Amsterdam
Scenario/Concept
Through serious game Hackshield, children learn about cybercrime in a playful way. I helped the municipality with a scenario to launch the game for all primary schools in Amsterdam.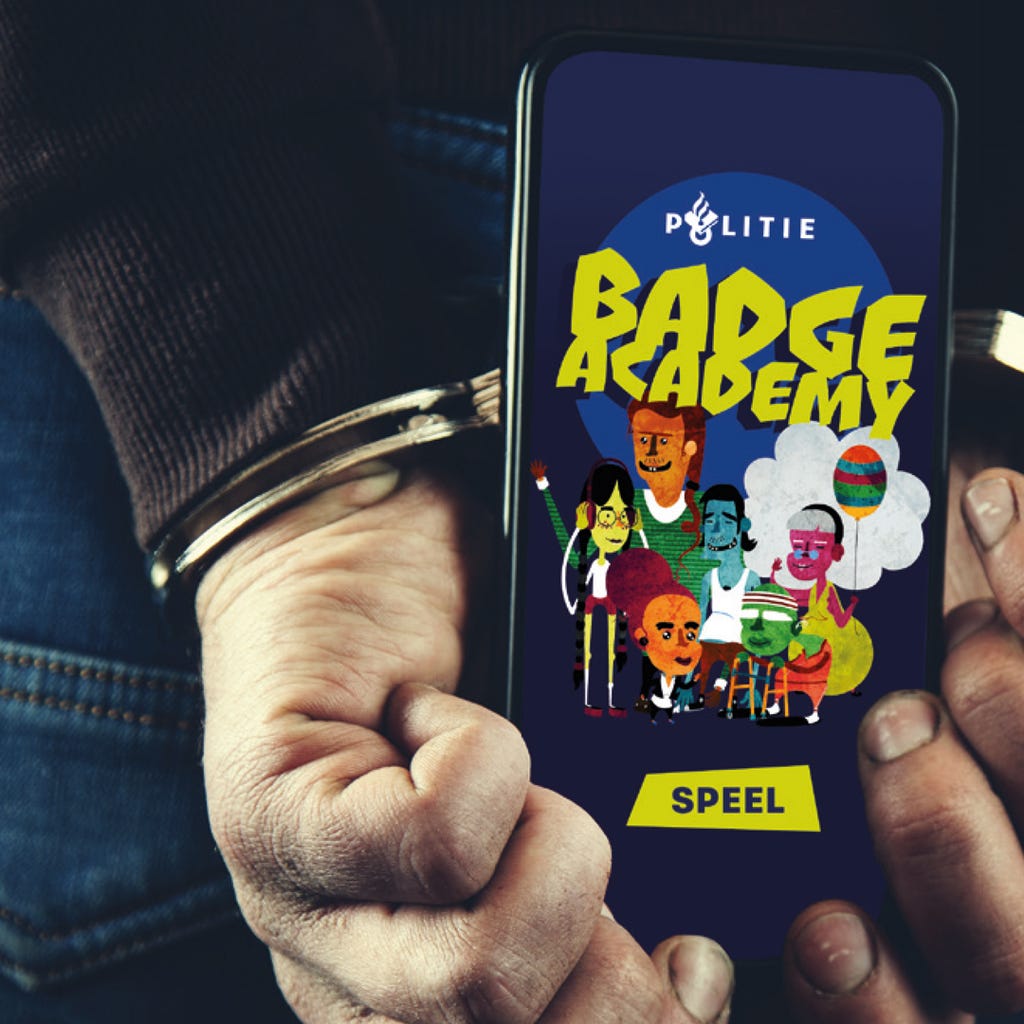 Badge Academy
Badge Academy
2021 | Serious game
Steam/Dutch Police
Concept/Copy
A playful way to experience police work. That's what we created Badge Academy for. A concept that evolved during its development with much killing of darlings involved. Still pretty cool though.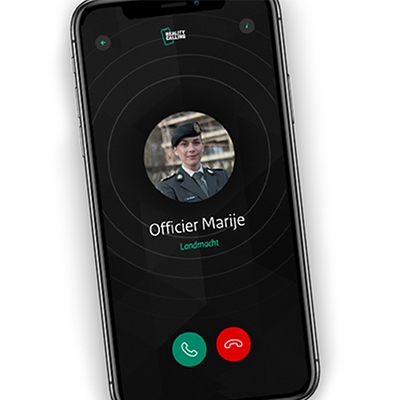 Reality Calling
Reality Calling
2021 | Serious game
Steam/Ministry of Defense
Scenario
With serious game Reality Calling, we challenged high potentials to step into the world of an Officer with the Ministry of Defense, and successfully complete a complex mission through their smart phone.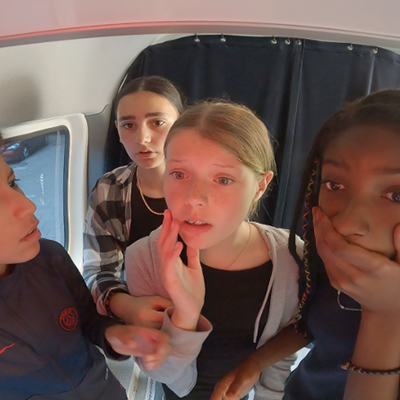 Bl@ckmail 
Bl@ckmail 
2021 | Escaperoom
Local Amsterdam Police
Concept
Bl@ckmail is a mobile escape room for teenagers, to help discuss the theme of sextortion. As a Cyber ​​Special with the police, I contributed to the development of the concept and the puzzles.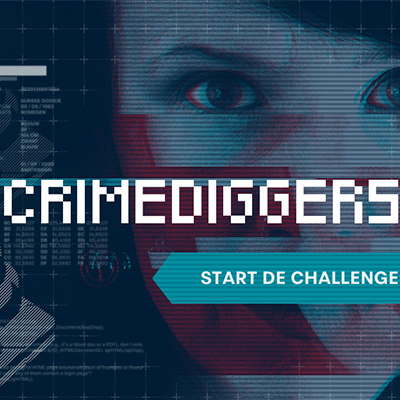 #CRIMEDIGGERS
#CRIMEDIGGERS
2015 – 2020 | Serious game
Steam/Dutch Police
Scenario/Art
Giving IT professionals a taste of what their work would be like at the digital forensics department. We did that with serious game #CRIMEDIGGERS. And with an award winning advertising campaign in which we hid all kinds of digital clues.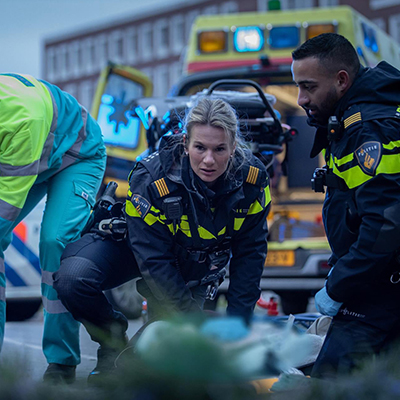 Alles wat je in je hebt
Everything you've got
2019 | Full campaign
Steam/Politie
Copy
Still really proud of this recruitment campaign. I worked as a copywriter on the television commercial and translated the campaign idea to outdoor advertising, radio ads, online ads and socials.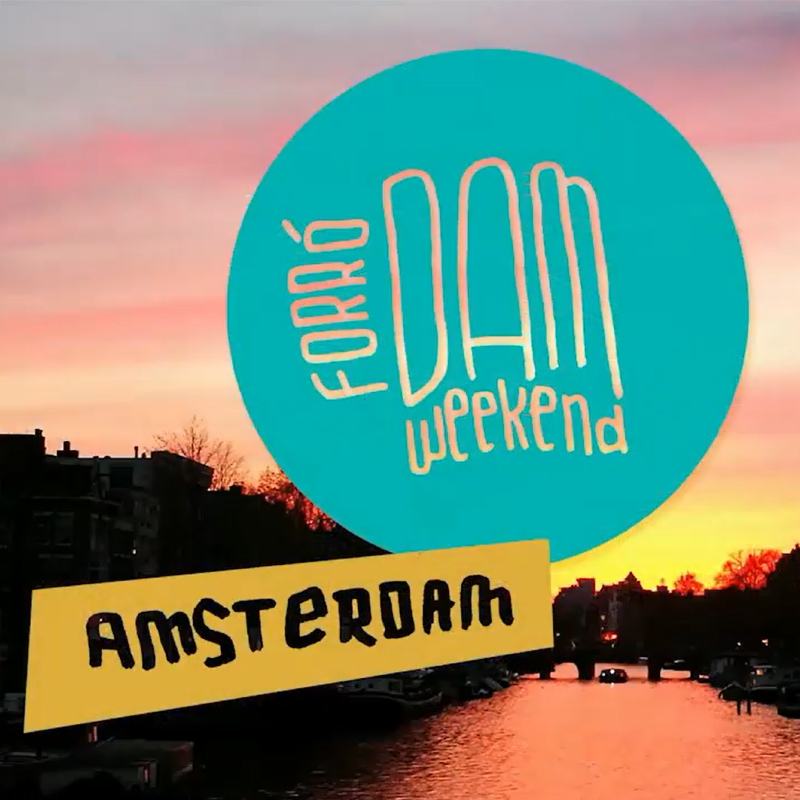 ForróDam-teasers
Forró festival teasers
2018 | Video
ForróDam
Video production
Announcements for a Forró dance festival in Amsterdam in the Summer of 2018. Filmed with just an iPhone and no budget whatsoever, but that was part of the fun.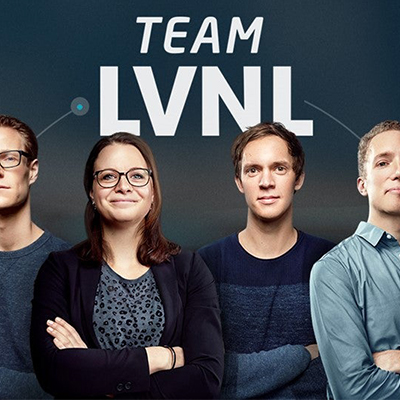 Team LVNL
Team Air Traffic Control
2017 | Interactive video
Steam/LVNL
Scenario
Ever been curious about how air traffic is managed? With Team LVNL we followed four air traffic professionals on a joint working day. Each in their own field, but also interconnected.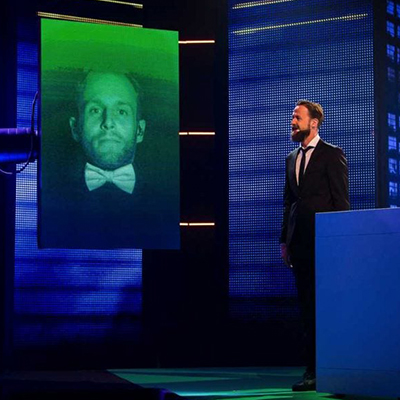 The Digital Dutch 2017
The Digital Dutch 2017
2017 | Live Event
Steam/KPN
Scenario
Inviting KPN B2B clients into the world of digital transformation. With inspiring cases, interesting guests, live polls and digital butler James. I wrote the script for the event in the Hangar in Katwijk, as well as the accompanying event app.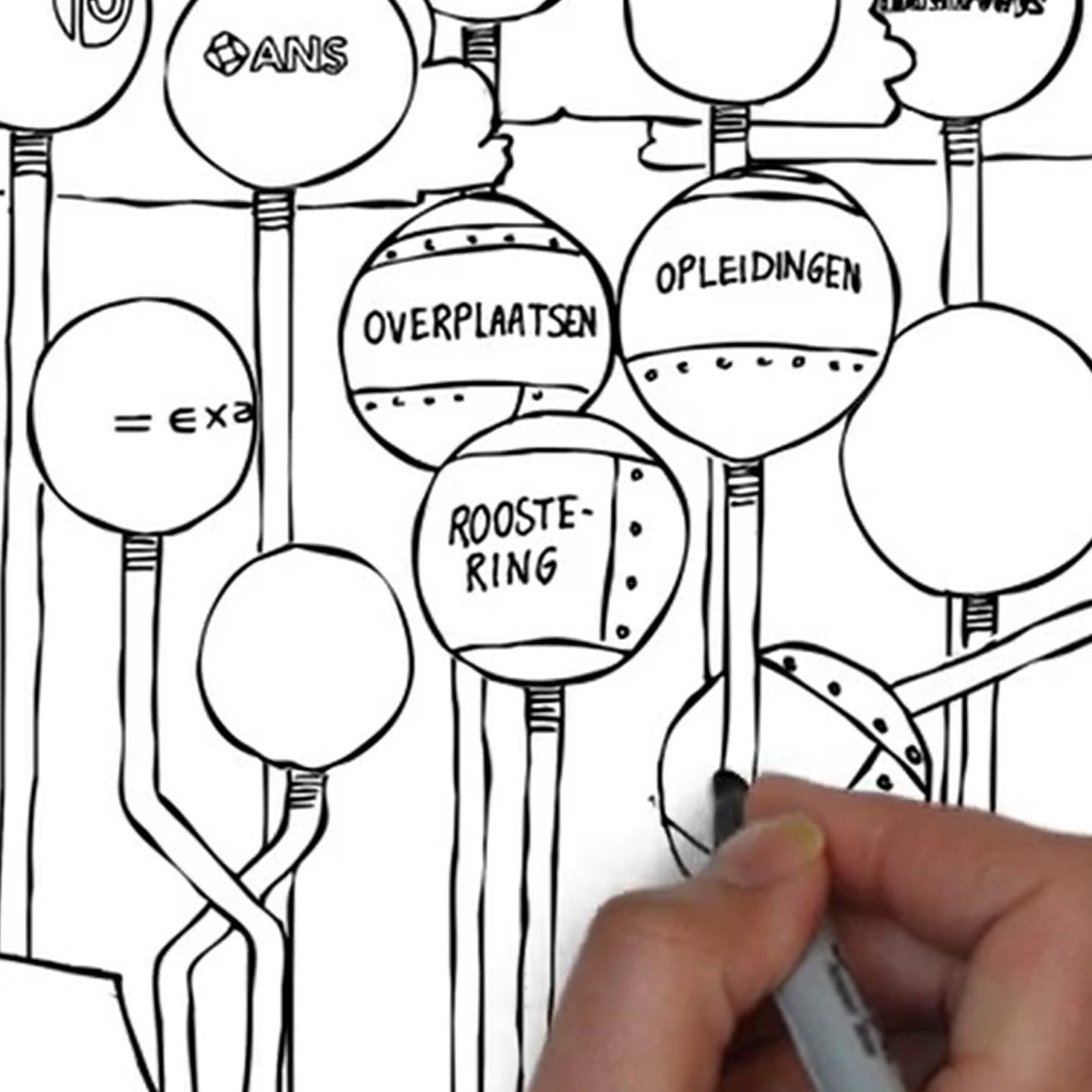 NCOI-VideoScribes
VideoScribes for NCOI
2016 – 2017 | Explanimations
NCOI Groep
Art/Scenario
Explaining NCOI's internal IT strategy as clearly as possible through a series of animations. I did that using VideoScribe software, working closely together with NCOI's Enterprise Architect, who also lent his voice for the videos.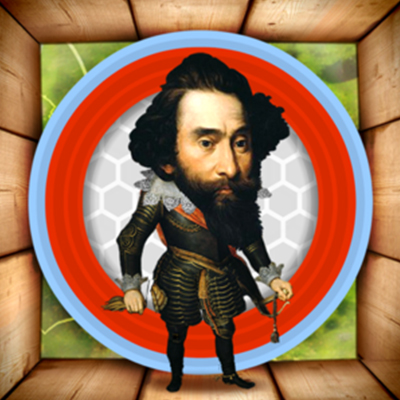 HIZZQUIZ
HIZZQUIZ
2012 | Multiplatform Game
NoMoMo/Gelders Erfgoed
Copy
Playing around with museum objects… Usually a no go, but  made possible through the multiplatform game HIZZQUIZ. I wrote the game dialogues and quiz questions about hundreds of Gelderland museum objects.
Let's talk!
If you want to talk about a recruitment campaign, let's meet through Steam.
For all your other campaigns, activations and content, let's grab some coffee!